I saw this pic at The Sartorialist (He takes the best on the street fashion pics!) and he took this photo of a woman with Chloe shoes. Now, I abhor white shoes but I think that the black detailing makes them cute and found some Chloe alternatives:
Intellect Patent Round Toe Pump $17.99 at Payless.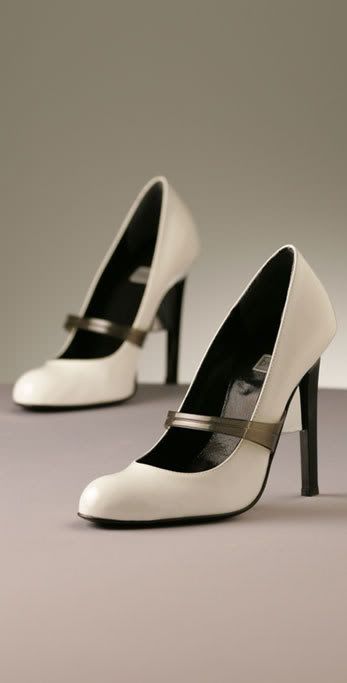 Davis by Ruthie Davis Screen Pump ($495) at Shopbop.
And if white is just not for you, these Juicy Couture "Pose" Pumps
are a great alternative as well ($350 at Nordstrom.)